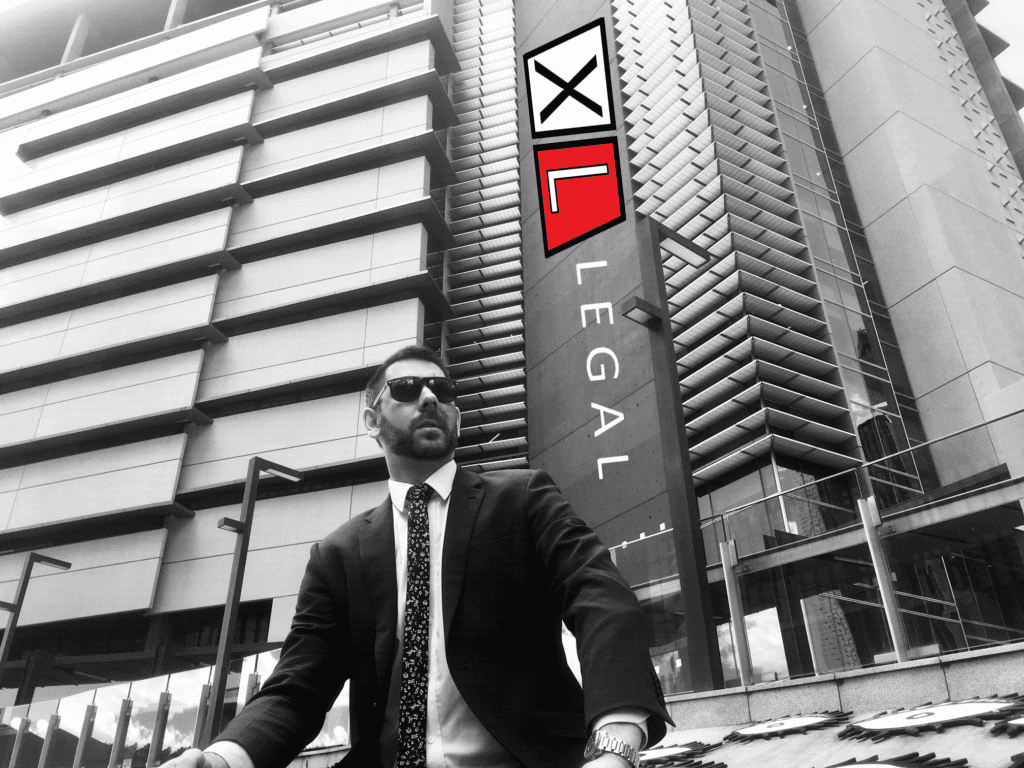 With an unwavering commitment to client care coupled with professional values and proven performance, XL Legal is the modern firm of choice for legal representation in the Brisbane area.  Specialising in Criminal and Traffic Law, XL Legal can provide expert legal advice, guidance, drafting and court representation concerning your current legal matter.  
Without compromising on client care.
Without compromising on client care.
We pride ourselves on building a strong and rapid rapport with clients by way of exuding a caring and empathetic nature.  We do understand the pressure and hardship that a legal matter places on a client, and as such, are prepared to offer our full ambit of legal services to ensure a quality outcome in a personable and informative manner.  XL Legal speaks a language that clients understand. 
Experienced in a range of legal areas.
David has practised as a Criminal and Traffic Lawyer for established firms in Brisbane, the Gold Coast, Central Queensland and Northern New South Wales. He has engaged with a wide variety of clients from all walks of life, from trades people to bank managers. XL Legal has the range of experience to pursue a clients best legal interests.
Criminal law is a wide-reaching area of the law that spans from driving offences to murder.
We understand how important keeping your license can be. Our experienced lawyers can help. 
Our lawyers provide personable support through these highly sensitive legal matters.
It's essential to get your bail application right the first time. Get in touch with our team for support through this process.
Feel certain your last wishes will be upheld. We're experienced across all matters of wills and the planning and administration of estates.
It's essential to get your bail application right the first time. Get in touch with our team for support through this process.
We want what's best for you.
A dynamic and modern law firm, providing a tailored legal service to clients in need of compassionate, committed and results-driven representation. At XL Legal we care about our clients beyond a single legal matter. That's why we partner with law firms and businesses across the city. So if our clients come to us with a question we can't answer, we'll put them in touch with the right people. 
When it comes to previous employment, XL Legal's Principal Lawyer David Fitzgerald has an interesting and varied background. From working in Western Australia as an underground diamond driller to consulting as a senior recruitment specialist, David has enjoyed a wide exposure to both blue and white collar industries within Australia. 
This has provided a unique opportunity to build a diverse base of business acumen, people skills and the ability to form strong long-term relationships.  Ultimately, this gives XL Legal a potent edge when it comes to communication and negotiation with all parties involved in a legal matter; such as the Police and the Court.  This is an invaluable benefit to the client.
Facilities that suit your needs.
All serviced offices include a number of convenient facilities for XL Legal clients such as a staffed reception, foyer, private offices, on-site parking and disability access.  Importantly, all serviced offices are modern, professional and comfortable spaces that reflects the image of XL Legal.  This model is deigned to take pressure off the client by reducing travel time and costs (such as public transport and parking) when attending a legal consultation.  Ultimately, XL Legal is proud to be partnered with a number of convenient and contemporary serviced offices where confidential legal consultations can take place.